apc sa offers a variety of risk management solutions that meet a diverse set of customer needs. our services enable clients to convert prospective ideas into reality by providing a distinct strategy to manage and also develop and approach alternative risk programs tailored to their specific needs.in order to maintain quality and balance in the contingencies of risk associated with contractual, financial, operational requirements, proper risk identification is vital. our risk management process entails identifying key construction exposures and formulating an effective program to mitigate the potential for loss.by utilizing a holistic approach to assessing multiple risk factors, we help our clients manage construction deficit mitigation, construction risks and exposure, complex insurance programs and help eliminate total losses.
construction professionals need to know how to balance the contingencies of risk with their specific contractual, financial, operational and organizational requirements. in order to achieve this balance, proper risk identification and risk analysis is required. the risk management process entails identifying construction risks and exposures, and formulating an effective risk management strategy to mitigate the potential effective risk management strategy to mitigate the potential for loss.

many construction professionals look at risks individually with a myopic lens and do not realize the potential impact that other associated risks may have on their business operations. using a holistic risk management approach will enable a firm to identify all of the organization's business risks. this will increase the probability of risk mitigation, with the ultimate goal of total risk elimination.

is there money to be made on tiktok

the two most problematic areas for construction professionals to effectively manage are contractual risks professionals to effectively manage are contractual risks and the i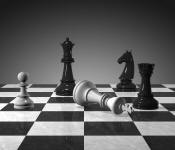 nsurability of projects. contract reviews and insurance facilitation are critical components on an effective risk mitigation and management program. insurance facilitation assumes the probability that accidents will occur and seeks an efficient way of distributing and/or transferring the risk.

in many instances the ultimate loss is transferred to the insurer, using conventional insurance as the risk transfer method. in other instances, the use of contractual risk transfer methods, utilizing indemnification provisions, are used. however, in most cases, the combination of insurance, risk financing, and contract indemnification provisions are used.

indemnification can be viewed from the perspective of worker safety and avoidance of accidents, with an emphasis on the exculpatory aspects of indemnification. however, sometimes escaping liability and the associated consequences can create problems with the misuse of indemnification provisions. particularly, with the broad form or intermediate form, which can exculpate the indemnities from his/her own wrongdoing or negligence.

problems with indemnification provisions can occur, for example, if a prime contractor removes the indemnification provision from all of its subcontract agreements. this minimizes the prime contractor's responsibility, and could minimize the incentive for the prime contractor to properly control project operations. this could also increase the potential for injuries to workers at the project jobsite.

construction professionals should be aware that contract indemnification provisions are statutory. they require legal interpretation from the appropriate legal counsel with knowledge of indemnification statutes for the client's specific geographical area, or where the proposed construction project under consideration will be built.

is there money to be made on tiktok

more foresight, fewer setbacks. you can identify, prevent and mitigate potential costly delays and disruptions before breaking ground or during project execution with apc sa锟絪 risk management services. our construction experts understand the changing engineering and construction industries and draw upon years of experience to provide cost-effective solutions that work. we锟絣l be there throughout the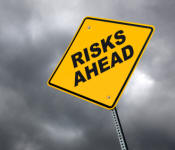 construction process, helping you to make informed decisions and keep your project moving forward.

apc sa provides construction and engineering risk management by identifying and analyzing potential risks that may occur throughout the construction process. apc sa锟絪 construction management team performs risk assessments on construction projects to assist our clients in preventing and mitigating costly potential delays and disruptions.

as the complexity of construction and engineering projects changes, the magnitude of risk involved for owners, contractors, architects, and engineers increases the possibility of negative impacts and damages on projects. apc sa recognizes this potential. our construction risk consultants adapt to the continuously changing engineering and construction industries while maintaining proven practices and procedures throughout the construction process.

| | |
| --- | --- |
| | construction risk management services |
| | |
| --- | --- |
| | risk identification |
| | |
| --- | --- |
| | contract and specification requirements |
| | |
| --- | --- |
| | disaster prevention and relief planning |
| | |
| --- | --- |
| | probability assessments |
| | |
| --- | --- |
| | constructability review |
| | |
| --- | --- |
| | multi-variable regression analysis |
| | |
| --- | --- |
| | sensitivity analysis |
| | |
| --- | --- |
| | modeling risk profiles |
| | |
| --- | --- |
| | international risk evaluations |
| | |
| --- | --- |
| | request for information (rfi) assessment |
| | |
| --- | --- |
| | cost escalation analysis |
| | |
| --- | --- |
| | risk monitoring |
| | |
| --- | --- |
| | schedule & cost forecasting |
| | |
| --- | --- |
| | delays and disruptions |
| | |
| --- | --- |
| | decision risk analysis |
| | |
| --- | --- |
| | damage assessment |